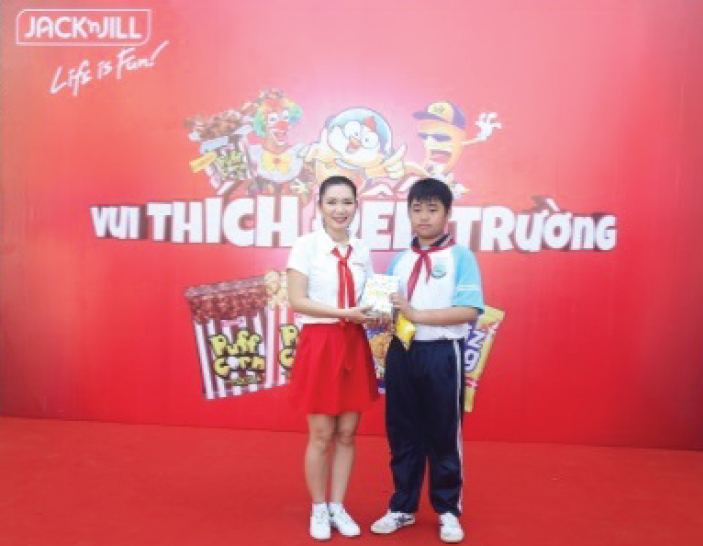 S C H O O L   T O U R   2 0 1 6
Megabrand Jack 'n Jill offers one of the most diverse portfolios of snack food products in the Philippines. From salty snacks, to cakes and biscuits,
to candies and chocolates, Jack 'n Jill's creations have been part of the Pinoy snacking experience for decades. Truly, life is fun when Jack 'n Jill is around.
For the particular season - after the stressful examination, Jack'nJill would like to bring benefits to student via our activity such as health consultant, studying tips, helpful game…