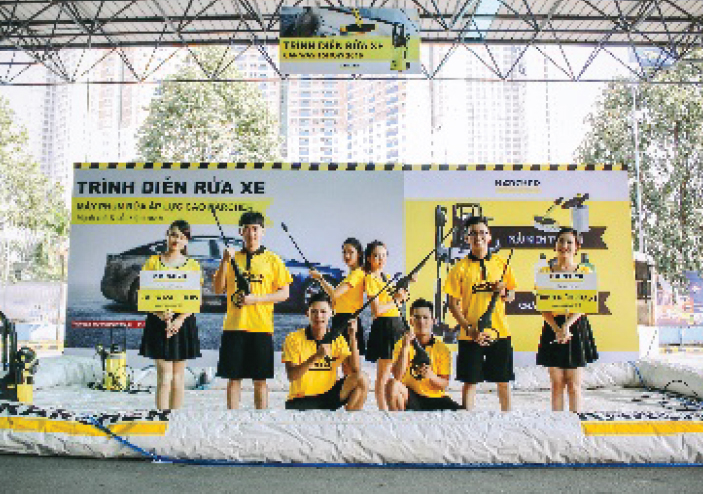 C A R   W A S H   S H O W   2 0 1 6
METRO AN PHU 9.2016
The Karcher Car Wash Show was organized to give the best demonstration about innovative cleaning machines of Karcher.
Attendants can experience Karcher's machines through the offered free car cleaning service and display booths. 
Many customers was amazed and persuaded to purchase KARCHER's products by the immediate transformation of their dirty car into a completely clean one.