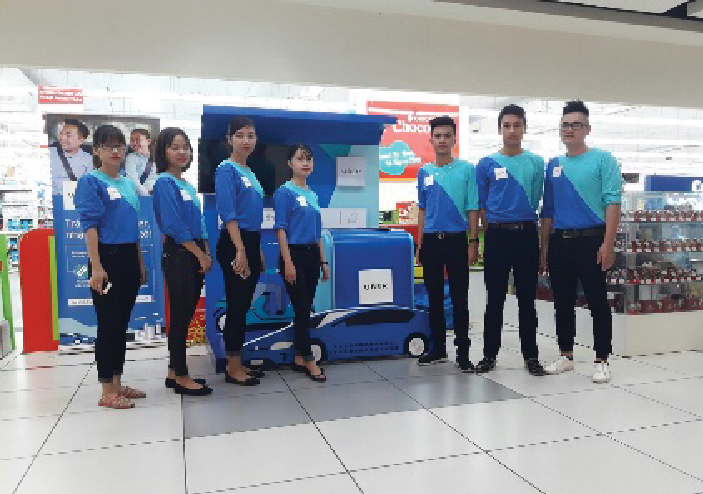 U B E R   A C T I V A T I O N
2 0 1 7   -   2 0 1 8
2 months - Ha Noi - 2 booths
In this campaign, UBER wants to take back their market and stand on the position market leader once again. 
Engage proposes activities that help Uber gets New Sign Up and First Trip.
With many effort of Engage and Uber, many people now have a chance to be "the first users" of Uber and receive many interesting gifts.
As a result, Uber becomes more and more popular to Vietnamese citizen.